When Mendo Co-Founder Mario Del Pero was looking for the perfect ingredient to bring a summertime flavor to our seasonal club sandwich, he instantly thought of his childhood friend Anthony Laney. The two grew up together in Yuba City and worked summers on Anthony's family's peach orchard, when the harvest was in full swing.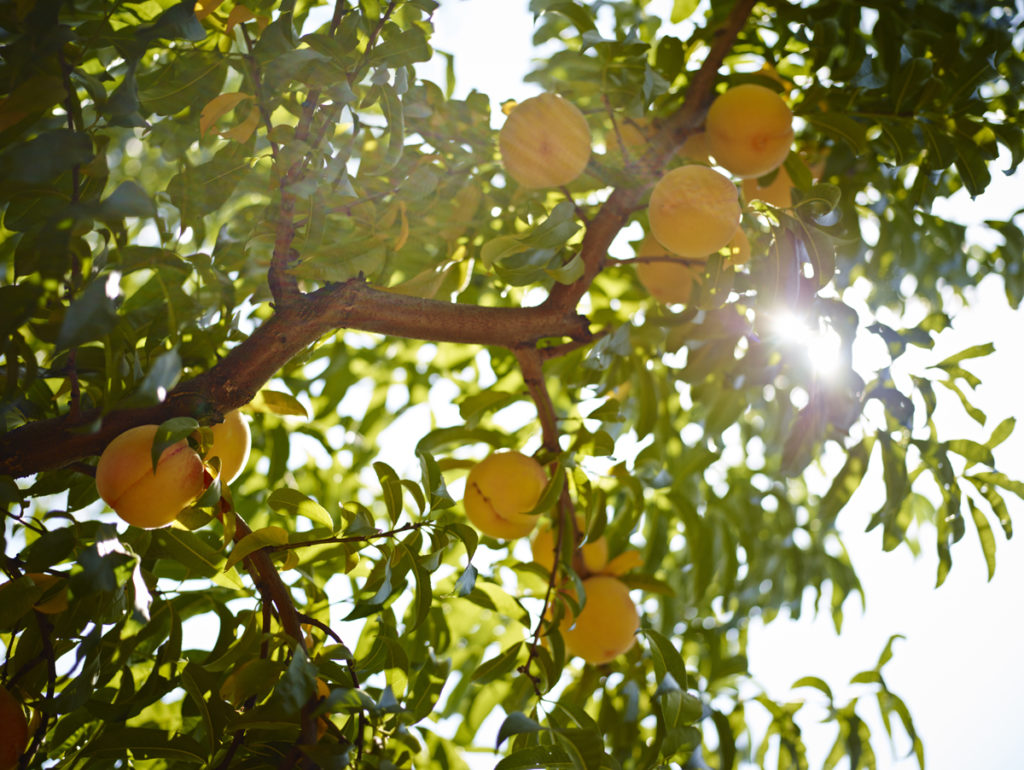 After high school, Anthony left the countryside to attend college in the city and went on to work in finance and software before deciding to return home to embrace his family's heritage as a fourth-generation peach farmer. Just as he formed vivid childhood memories of walking through flowering peach orchards with his grandfather, Anthony now creates these same memories for his own two children. "This is more than an occupation," Anthony says. "It's my whole life."
As he watches the subtle magic taking place along the orchard rows each season, Anthony never thinks twice about his decision. The trees' carefully pruned barren branches slowly sprout with buds, then burst with flowers before beginning to bear fruit. This season we are proud to share the incomparable flavor of Anthony's peaches, picked and packed only at the peak of ripeness.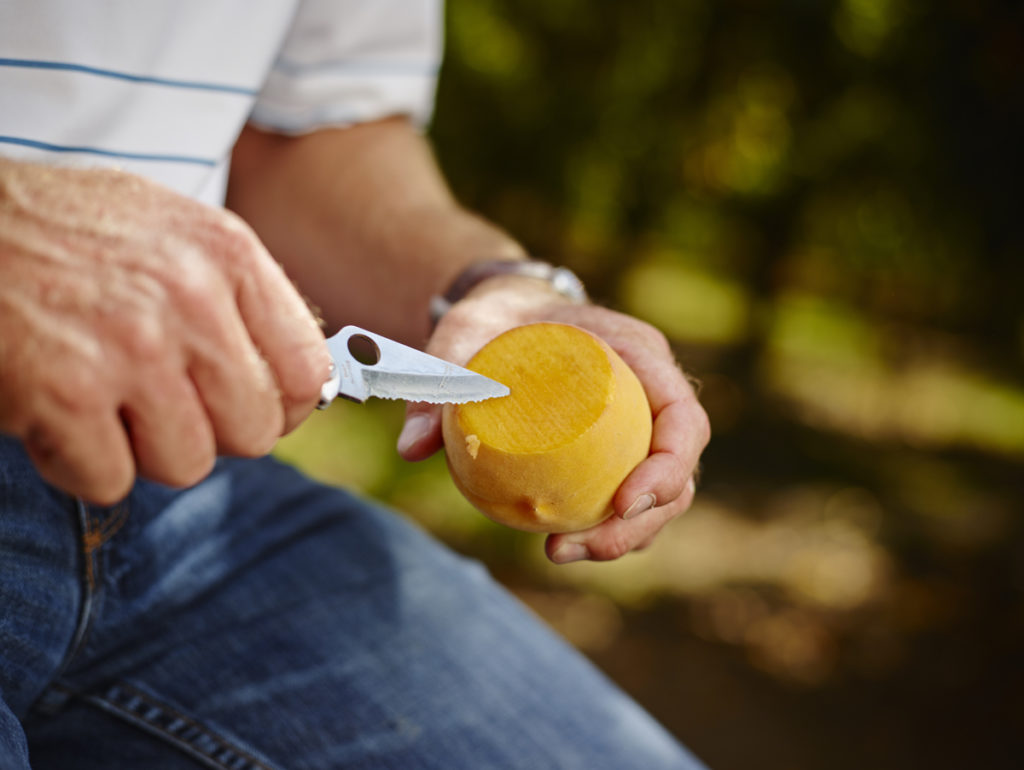 You can taste the love and care that goes into each peach when you order our Peachy Keen Chicken Club, featuring shaved, roasted chicken breast, nitrate-free Applewood smoked bacon, havarti cheese, Mama Lil's Peppers, baby arugula, red onions, and herb aioli served on a freshly toasted pretzel roll with a side of our "hometown peach honey mustard," made with Anthony's own peaches. Taste it and let us know what you think, then whip up a batch of the hometown peach honey mustard yourself, thanks to our chef's recipe (below the photo)!
Mario & Anthony's Hometown Peach Honey Mustard Recipe
Ingredients
1/8 Cup Chopped Dried Peaches
2.5 Tbs White Vinegar
1/2 Cup Honey
1/4 Cup Yellow Mustard
2 Tbs Dijon Mustard
2 Tbs Whole Grain Mustard
Pinch Salt
1/2 Cup St. Dalfour Peach Jam (available at Whole Foods Market)
1/4 Cup Canned Peaches  (in their natural juices, drained and minced)
Method
Combine the chopped dried peaches and the vinegar in a small bowl and allow to soak for 15 minutes.
Transfer to a blender and add the honey, mustards, and salt. Blend to puree.
Transfer the puree back into the bowl and mix in the jam and canned peaches.
Enjoy!