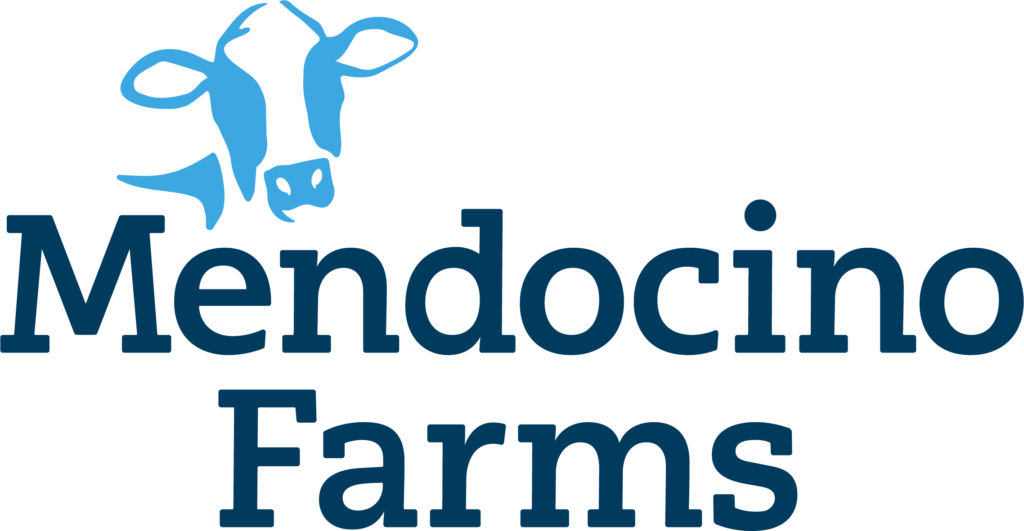 Embarking On A New Era of Culinary Adventure With You
Over the past year we've been busy creating beyond our kitchens, and today we're excited to reveal our refreshed brand identity to you. Since we first opened our doors in 2005, we have grown from a corner sandwich shop to a cornerstone of food scenes in dozens of cities, and this refresh reflects our evolution in serving you.
5 Things to Know About Our Fresh New Brand
Our Name is Mendocino Farms.
We're known for turning sandwiches, salads and more into an unexpected culinary adventure, made with fresh ingredients and fearless flavor combinations. While our sandwiches with a Mendo twist will always be a mainstay on our menus, we have dropped "Sandwich Market" from our name to allow our salads, grain bowls, and more to shine just as bright.
Our New Look Is As Fresh As Our Ingredients.
On everything from our team member uniforms to packaging, you will begin to see our refreshed logo — a stamp-inspired take on our iconic blue cow that's as bold, clean and modern as the flavors we serve you. We're still embracing our bright and cheerful signature Mendo blue. Now, it's paired with navy and rich earth tones to help us create an even more inviting and welcoming environment in our restaurants for you.
We Are Embracing What It Means to EAT HAPPY.
As we embarked on this refresh, we began by talking to guests like you about what you crave from your Mendocino Farms experience. That's why our new look and feel pairs our natural sense of culinary exploration with warm hospitality that comes from the heart. Our new purpose, mission and values showcase how quality ingredients, creative flavors and human connection come together to create not just a restaurant, but a gathering place where you can fuel the best version of yourself. It's what we mean by Eat Happy, which is more than a tagline—it's our way of life and our promise to you. 
Your Experience Keeps Getting Better.
From little touches that make our restaurants simpler to navigate to an improved online experience, there's even more in store as we step into this new era. Our menu will continue to feature classics with tempting twists and new, never-before-tasted combinations, including limited-time items to be revealed throughout the year inspired by cuisines around the globe.  
You'll See Updates Now And Later.
Some upgrades to things like signage will take place over the year to come, while other things will look fresher right away—like our website and social channels. You can visit them now to explore our refreshed brand and bold flavors further.